Why You Should Choose Window Cleaning Services Offered by Melbourne Central Cleaning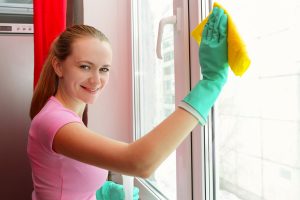 Inhabiting a residential or commercial structure with dirty windows can make you feel uncomfortable. The structure will also be unwelcoming especially if you like to have guests or friends to visit you. Melbourne Central Cleaning is on a mission to help your house or office look more welcoming when it comes to having clean windows. We have all it takes to serve both commercial cleaning and residential properties. They include safe & modern window cleaning equipment and of course, we have the most essential weapon which is highly-experienced professional window cleaners across Melbourne.
Window Cleaners Melbourne – You Can Trust
We are always at your service whenever you seek any of the window cleaning Melbourne services that we offer. Our professional window cleaners will help you forget about dealing with smears or dirt on your windows. The help goes beyond removing dirt or streaks on your windows. We also clean Venetian blinds, window seals, and standard windows.
Our commercial window cleaning services cater for hotel, hospital, school or office building needs. Ranked among the top window cleaners Melbourne, Melbourne Central Cleaning uses an innovative water-fed pole system to facilitate the cleaning process. Before we serve you, our experts usually assess the intensity of the work that your property needs. You will also get a price quote after this assessment.
Quality and Affordable Window Cleaning
As much as we are on a mission to help our customers get their windows cleaned, we do not compromise on quality. Our professional assistance is also affordable. We understand every aspect of customers from budget to the quality of window cleaning services Melbourne. We strive at working along with your budgetary needs.
Take Action
The present and future appearance of your property lie in the decisions you make. One of the wise decisions you can make to preserve the aesthetics of your property is to seek our professional window cleaning services. Contact us now for a free price quotation and we will get back to you promptly. We also offer carpet cleaning & end of lease cleaning services for your house cleaning & commercial cleaning needs.
FREQUENTLY ASKED QUESTIONS (FAQ'S)