Why choose Melbourne Central Cleaning?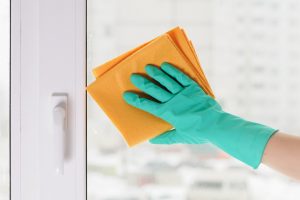 We are happy to provide a bond guarantee on our cleaning with our vacate cleaning, end of lease cleaning, exit cleaning, move-out cleaning and bond cleaning services.
We are able to place a bond guarantee because we are confident that our quality of cleaning, which is always completed to a very high standard, will enable you to receive your bond back in full.
If your agent or real estate agency is not satisfied with the quality of our cleaning we will return to the property at no extra cost, with as minimal delay as possible to rectify any of the cleaning issues.
*Conditions: does not apply to stains, dirt, residue or grease that cannot be removed due to wear and tear, lack of cleaning/property maintenance; does not apply to any damage caused by the tenant to the property.
We are a one stop shop: We do it all.
We are a one stop shop providing comprehensive cleaning services, including full vacate cleaning and carpet steam cleaning services.
You will not have the hassle or stress of having to book both a cleaning and separate steam cleaning company to satisfy the obligations of your lease. One call and one booking does it all!
We have a relationship with many real estate agencies:
We work in conjunction with many real estate agencies across Melbourne and as a result, we are fully aware of the condition report and obligations required by the tenant under the Residential Tenancies Act when vacating a property. Most of our clients book us to conduct their cleaning and steam cleaning because we have been recommended or referred to them by real estate agencies. They are able to vouch for our reputation: we would not receive any recommendations if we did not provide reliable and high quality, professional services.
We are the CBD and inner city specialists with our vast knowledge of apartment buildings in the area.